April 2, 2015 • 472 views
Filed under KBHU TV, Video
Jenny Chay
March 21, 2015 • 424 views
Filed under Art & Entertainment, Video
February 25, 2015 • 713 views
Filed under Campus, News, Showcase, Video
Danielle Doney, Contributing Writer
October 17, 2014 • 255 views
Filed under Art & Entertainment, Video
September 19, 2014 • 229 views
Filed under Art & Entertainment, Showcase, Video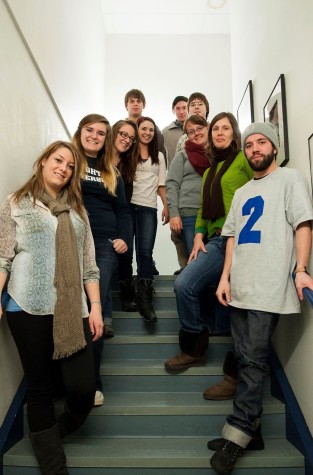 Jeff Smith, Proofreader
May 11, 2014 • 182 views
Filed under News, Video
The Jacket Journal has received a first place award for the work on the campus and in the area. This was the sixth year that the Jacket Journal has been recognized by the American Scholastic Press Association. The ASPA recognizes the work of top literary magazines and newspapers of high schools and colleges... Read more »
Ashley True, Copy Editor
May 2, 2014 • 127 views
Filed under News, Video
Farewell video to president Dr. Schallenkamp.
Jordynn Schmautz, Contributing Writer
April 28, 2014 • 148 views
Filed under Art & Entertainment, News, Video
Cynthia Herndon, Contributing Writer
April 25, 2014 • 224 views
Filed under Opinions, Video
Anne Orban, Staff Writer
April 23, 2014 • 117 views
Filed under News, Video
BHSU students attended the annual Majors Fair in Club Buzz. Representatives were there to answer any questions the students had.