Trails To Tales A Multimedia Community-Building Event in Lead
Hang on for a minute...we're trying to find some more stories you might like.
By Lanna Rois
Black Hills State University multimedia students hosted the Trail to Tales a multimedia community-building event series in Lead, S.D. The event was sponsored by the Jacket Journal, Lead Boys and Girls Club, Shepard of the Hills Lutheran Church, Lotus Up Espresso and Deli, and the Hearst Library, Handley Rec Center, and the Chiesman Foundation for Democracy.
By Virginia Spotswood
About 25 students from grades 4-6 participated in the fall 2015 media blitzat the Handley Recreation Center and the Lead Boys and Girls Club in LeadSeptember 21. The theme was Trails to Tales. Students were able to try their hands with audio, video, writing and drawing with the help ofBlack Hills State Universitymedia practicumstudents. The Talking Heads series will continue through Oct. 31 in various locations around Lead. The media blitz is sponsored by the Chiseman Foundation for Democracy, BHSU, Jacket Journal, Boys & Girls Club of the Hills and the Handley Recreation Center.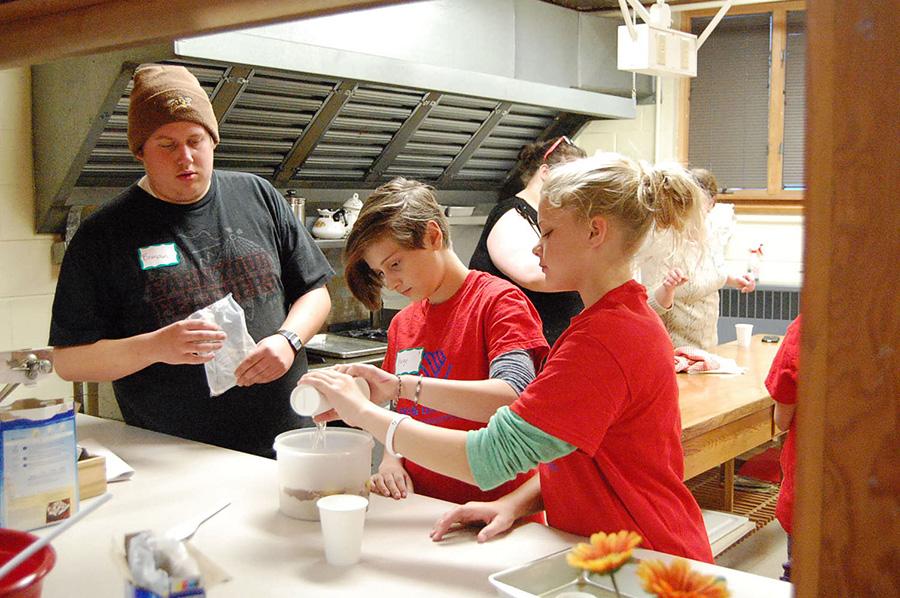 Public Relations students from Black Hills State University baked with children from the Lead Boys and Girls Club Oct. 22.
Photos By Jiwon Park
Children from the Lead Boys and Girls Club filled the parking lot of Shepard of the Hills Lutheran Church with Halloween themed drawings on Oct. 9.
Photos By Jared Ballard

About the Videographer
Scott Lemon, Buzz FM Station Manager



Hey! I'm Scott Lemon. I'll be graduating in May with a major in Multimedia Management, a minor in Business Communications, and a certificate of Business...