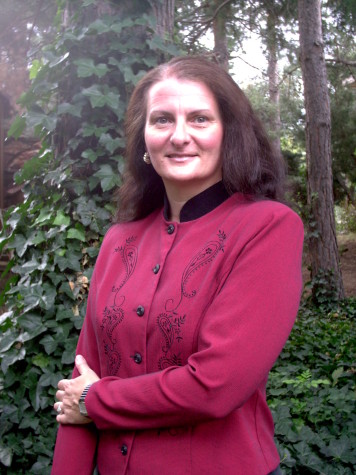 Associate Professor / Mass Communication, Black Hills State University
(605)642-6422 (office)
[email protected]
Mary Caton-Rosser is an associate professor of Mass Communication, science communication/journalism/public relations emphases — at Black Hills State University, Spearfish, S.D. She advises the school's student newspaper, Jacket Journal / BHSUmedia.com, and also the BHSU PR Club, and teaches classes in mass media law, mass communication theory and interviewing/newswriting/editorial — as well as business communication. Current research projects include the use of social media technologies in higher-education settings as well as in problem-solving / empowerment among marginalized groups in society.
She has a Ph. D. in Communication (University of Colorado,) Master's degree in Education (University of Wisconsin,) and Bachelor's of Fine Arts degree (University of Colorado,) specializing in media education and media literacy through social organizing and the use of community media/journalism. Her research interests are interdisciplinary, addressing how the cultural, political and economic issues of globalizing society affect and integrate with diverse communities of learners through and with media.
Caton-Rosser's interest in studying and tracking community culture through community- based media has been integrated into her work as an independent journalist, artist and activist for over 25 years. This community-based work paralleled her career as a corporate media executive working in the photography, film and cable television industries, and consultant for publishers and practitioners of educational curricula development.
Caton-Rosser has taught courses in mass media communication theory and social issues, and journalism/telecommunications at both the university and community levels. She has been funded by the Soros Foundation, W.K. Kellogg Foundation, Annenberg Foundation and other public and private entities in the development of community-based, citizen media programs for youth and adults using print, audio, visual and new media. In this programming, specifically Youth/Community Press of Wisconsin, she was recognized and worked collaboratively with such institutions as Harvard University, UCLA, Columbia University, the National Education Association and the Salzburg Institute, Austria.
Dr. Mary Caton-Rosser, Advisor