Jackson To Replace Schallenkamp As BHSU President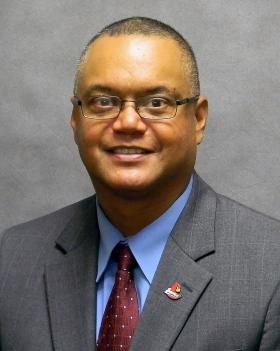 Dr. Tom Jackson is replacing Dr. Kay Schallenkamp as president of Black Hills State University in Spearfish. The South Dakota Board of Regents made the announcement on campus Wednesday.
Jackson begins his duties as president on July 3rd, 2014.
Most recently, Jackson was the vice president for student affairs at the University of Louisville, Kentucky before accepting the position at Black Hills State.
Jackson says even after experiencing South Dakota spring-time weather, he and his family are excited to be a part of Black Hills State.
"BH has so many opportunities in front of it right now. The faculty were crystal clear in some of the things that they could see themselves doing but the biggest was innovation. There's no question that we already are the leaders in innovative ideas and programs and we want to continue and launch that even further," says Jackson.
Jackson has a doctorate of education degree, as well as a master's degree. He has also held leadership roles at universities in Texas. When he takes the helm in July he will become the tenth president of Black Hills State University.