Favorite Student Events Survey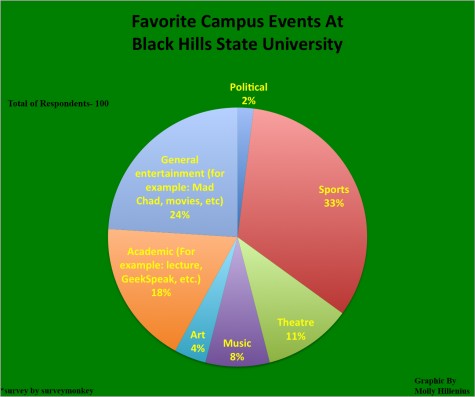 The Jacket Journal conducted a survey this monthasking BHSU students which events they liked best and which ones they had attended in the past year.
Nearly 200 students responded to this two-question survey.33 percent of respondents said that sports events were their favorite. General entertainment came in second with 24 percent of the votes, and academic events came in third with 18 percent.
Over 65 percent of students who took the survey have attended sports events on campus. Almost as many — 64 percent — have attended general entertainment events. Academic events are the third most student-attended events on campus.Other events like theatre and music performances and other art events are attended by 24-43 percent of students.
Thanks to all the students who participated in this survey. Your feedback is very important to the Jacket Journal.