Lending library offers knowledge, supplies to University Center students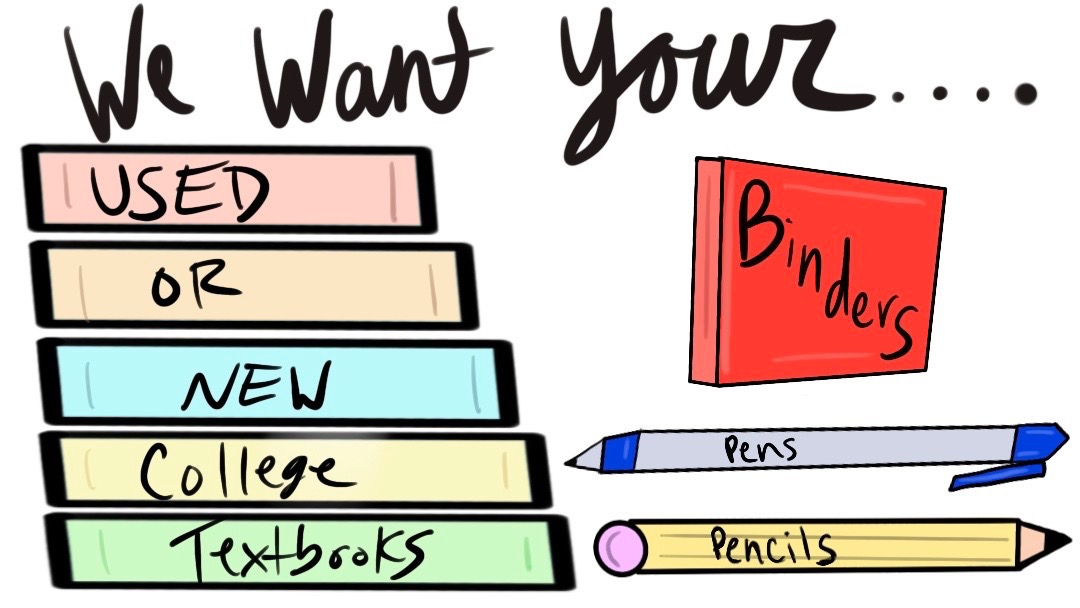 Rapid City, S.D.-As the semester begins once again, Black Hills State University students are confronted with responsibilities that typically come with being in college. Unusual sleeping patterns, a questionable diet and an increasingly comfort based wardrobe, just to name a few, are common trends among college students. Some worry about waking up for a 9 a.m. lecture, while others wonder how to fit club meetings and classes into the same schedule. 
Regardless of major, class ranking or involvement on campus, most college students can relate to the financial stress many face each semester. From textbooks and tuition to housing and living expenses, students are left with a seemingly never-ending list of expenses. 
For some students, this list can be too much to handle and can leave them without the funds required to purchase essentials, such as notebooks, pencils and textbooks. In a dream world, all students should have easy accessibility to these supplies, regardless of financial status. 
Unfortunately, the world does not operate under these ideal conditions.
The good news is that one BHSU student wasn't afraid to make these dreams a reality. Amanda Swan, senior psychology major and sociology minor, helped to create the first lending library on the Rapid City campus. 
"The lending library is a community-run program that relies on donations from current and previous students and faculty," Swan said. "The library is ideal for maximizing educational goals for all students regardless of financial need."
Although it may seem like the idea for the library came to Swan in a dream, it actually had a much more collaborative origin. 
Swan explained that the concept of the lending library was born during a brainstorming meeting for the Human Services and Sociology Collective in Rapid City. She further expressed that she chose to lead the project as a result of her love for books, describing herself as "a bit of a book nerd."
While this brainstorming session may have been the official birth of the idea of the library, without Swan's passion and dedication, it may have been much more difficult to get it up and running. 
Swan believes that every book has a story within a story and even if the pages are worn, the words still hold value. This belief motivated her as she worked towards a project that would "level the playing field" for all students seeking higher education. 
From thoughts floating in the dreamscape to a centralized idea to physical existence, the lending library has experienced much growth. 
Swan said that the first shelf was added in Dec. 2019, due to a donation by The Good Stuffed food truck. After this addition, all she needed was the "final go ahead" from administration and she jumped into action. 
"I feel like a mama bear watching her cub grow. Within the first month, I had to add additional shelves to house all the amazing books and supply donations rolling in. The library is growing each day with books coming and going from the shelves. Because we do not have a sign out process, the books are free to come and go all school year long," Swan said. 
As the library continues to grow, individuals should consider the importance of the service being provided. 
"Textbooks are an important tool for secondary education. With the high cost of books, more and more students are opting out and going it alone. They do this with full knowledge it could impact their grade. The Rapid City campus does not have an onsite library or center for academic resources like the main campus," Swan said. "I wanted to be part of a community that helped one another succeed." 
To become a part of this community, consider donating time or supplies to the library. 
Individuals interested in helping the library grow are asked to donate old textbooks and supplies, such as loose-leaf paper, binders, calculators, pens and pencils. More information about the lending library can be found on Facebook @bhrclendinglibrary. Students interested in joining the collective in Rapid City can find more information on Facebook @hsscrc. 
Students interested in checking out the space or donating supplies, the library is located along the east hallway of the atrium.
"If you are looking to lend that helping hand, I want to thank you," Swan said. "We will never turn away a helpful soul."