New Darkroom Available at Rapid City Campus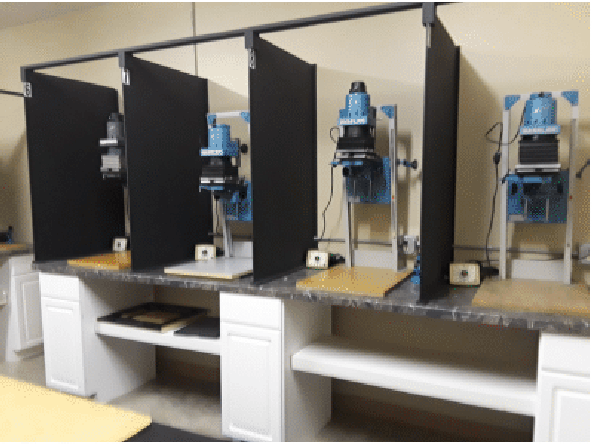 Rapid City Campus, Black Hills State University incorporated a darkroom, also known as a photo lab in room 260. Hundreds of Rapid City students and students close to the county, benefit from now having access to the laboratory to carry out assigned tasks and projects.
The laboratory of photography, developed in fall 2016, has been one of great prominence for the student body, raising the expectations and creativity that it encloses in the field of photography. 
In an interview with photography teacher aide and student, Damon LaCroix, he said, "Basic Photography is a phenomenal class to take. Having a darkroom lab at the Rapid City campus is really helpful for those that can't make a trip to Spearfish. The lab is always kept clean and the equipment is well maintained. I really like the class, I have learned so much. The process in photo lab is so fun. I have become the teacher aide by helping the other students that need help with developing."
The photo lab has only existed for a year and has been of great help to at least 200 students. The laboratory has cameras, trays, clocks chemical liquids and other equipment.