Spooktacular Halloween full moon shines across North America for first time since 1944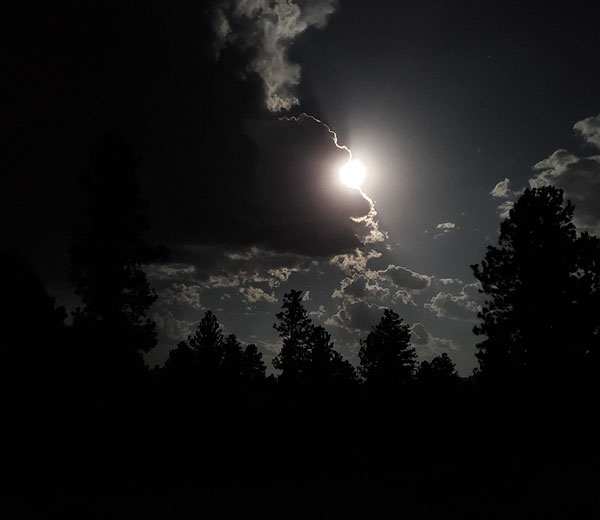 Halloween will be a little bit spookier this year. A rare Halloween full moon will be viewable across North America for the first time since World War II.
Popular Halloween media has conjured up images of black cats hissing, witches on brooms cackling, and restless ghosts haunting, all cast in the eerie glow of a full moon. Though popular culture has adopted the full moon as a symbol for the holiday, it is a rare occurrence. The last time a Halloween full moon was viewable in North America was 76 years ago in 1944, according to the Farmer's Almanac.
This absence is thanks to the relationship between daylight savings time, time zones, and lunar cycles. "The cycle of the moon is about 29 days," explained Dr. Keeter, an associate professor of physics at Black Hills State University. It is possible to have two full moons in months that have 30 or 31 days. "When this occurs the second moon is called a blue moon." Since the full moon on Halloween will be the second to occur after the Harvest moon on Oct. 1 it will be a blue moon.
The Halloween blue moon will begin to rise over Spearfish at 6:08 p.m. in the east and will travel west, reaching its highest point at 12:30 a.m. Dr. Keeter suggested binoculars and a 15-minute drive to Cox Lake for the best viewing of the night sky.
Do not miss out. A chance like this will not come again until 2039.
Dates of full moons vary year to year since the number of days in a month is not standard. It will be 19-years before the next Halloween blue moon, according to NASA. Making this a once in a blue moon experience.