Oscars Giving out Awards Leads to a Historical Moment Last Friday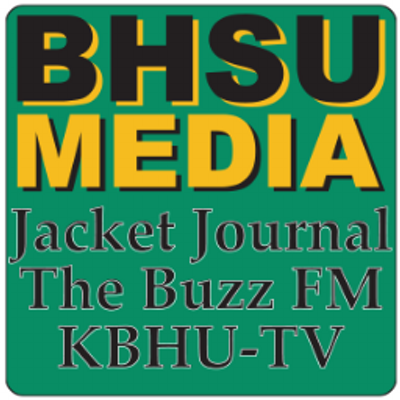 The Oscars came on at 6:00 p.m. on Feb. 9th 2020. This year they had the same amount of funny gags and long songs as they usually do, but something also changed. As the last winner of the night was being announced for best picture there was a standstill in the air. 1917 had already one 3 awards, but so had Parasite. The two were caught in a tie and while its not always the case that more awards mean winning the best picture category, this was different for another reason.
Parasite made by Bong Joon-ho, is a film that came out of South Korea, which makes it a foreign film. In the 74 years that the Oscars have been running, a foreign film has never won best picture. This was history in the making. 9 films in the past 74 years have been nominated for best picture, and the fact that not only did parasite get nominated for best picture, but also won is just historical. The other nominees were some of the best movies of the year, but they still won. Parasite also won best directing, best original screenplay, and best international feature film, which made it come out on top for awards it took home.
1917 came in second and took home 3 awards. All of the awards are well deserved, including best cinematography. This film was shot with no editing or cuts between each scene, which means there were no break away's or harsh cuts that films normally use. The most common cut would be during talking between characters, but in this film everything is synchronized and choreographed to be one continuous shot. It really takes the audience through the war, and while the film might be criticized for relying too much on a gimmick, no one can deny that the cinematography is pristine. 1917 also won awards for best sound mixing, visual effects.
Joker was a fan favorite from the start. This movie's use of blood and violence was a pretty big controversy when it came out, but when the dust settled down, people saw it as a character study that features a man who has an unfortunate mental disorder, and lives in one of the worst cities. The film centers around Joaquin Phoenix with only one scene in the whole film that doesn't feature him in it, which is unusual for regular films, but is the crux of a character study. Phoenix made that movie come together and because of that he won best actor. The Joker also won music (original score) which brought its number of awards up to 2.
Once Upon a Time… in Hollywood, and Ford v Ferrari, both best picture nominees won two awards as well. Once Upon a Time… in Hollywood started off the Oscars by winning the first award of the night, best supporting actor. Brad Pitt won the award for his portrayal of Cliff Booth, the best friend of Rick Dalton, played by Leonardo DiCaprio. It also won the award for best production design which many believed was well deserved. Ford v Ferrari won awards later in the night, both for editing. Since Ford v Ferrari is a film that revolves around cars and the individual characters, it would make sense that it won best film and sound editing.
Jojo Rabbit, Little Women, and Marriage Story all came out of the night winning one award for each of their strengths. Jojo Rabbit won best adapted screenplay, similar to Parasite's win of best original screenplay. Little women took home the best costume design award for their beautiful dresses and suits that looked perfect for the time period. Marriage Story was thought to have a lot more awards under its belt, specifically Scarlett Johansson for best actress, but the film took a similar award instead. Laura Dern won best supporting actress for her role as Nora Fanshaw in Marriage Story. The only best picture nominee to not take home any awards was The Irishman.
A bunch of films not nominated for best picture also took home awards too. Toy Story 4 won animated feature film, which was astounding considering the competition it was up against. The short film, Hair Love won animated short film for its great portrayal of a father who has to do his daughters hair for the first time after the mother has to go through chemo therapy. Live action short film went to The Neighbors' window for its beautiful and inspiring cinematography. The American Factory, about a Chinese factory in a city near Dayton, Ohio that occupied an abandoned General Motors plant, won documentary feature. The other documentary award went to Learning to Skateboard in a Warzone (If You're a Girl), for documentary short feature. Makeup and hairstyling went to Bombshell. Music (original song) had a lot of tough competitors in it, from Disney movies, to more dramas like Harriet. Out of all of them, Rocketman's (I'm Gonna) Love Me Again, took home the award. The award best actress went to Renée Zellweger for her role in Judy.