Black Hills State University's Fall Organization Fair geared up for students
SPEARFISH, S.D. (KBHU-TV) — A new school year has kicked off as Black Hills State University students return to the Spearfish main campus this fall. Although the COVID-19 virus caused students and faculty to shelter in place — the university sought a big opportunity to get student engagement.
BHSU students found themselves welcomed by over 70 university sponsored student organizations Wednesday on the campus green near the Student Union Building.
Asst. Dir. Erica Whitiker of the Student Union and Campus Activities says she wants students to build a sense of community and a 'family-like environment'.
"That's the biggest piece is to just get out there and make some connections, and mostly just get involved." Whitiker explains, "It is us getting involved outside the classroom that makes your academic experience stronger."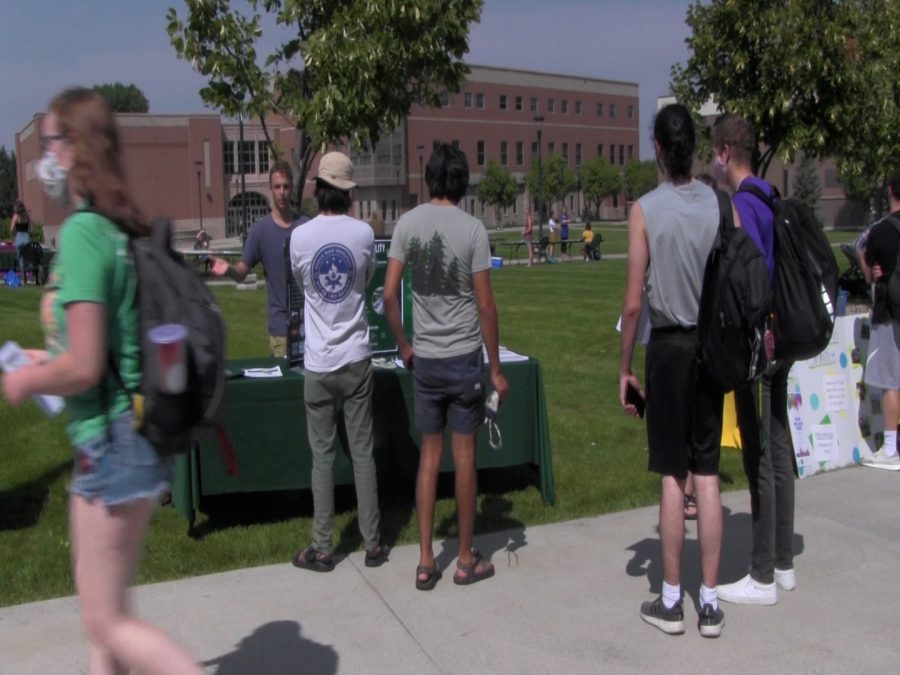 Nadim Antar, instructor of the Army ROTC for BHSU explains he's a alumni from Black Hills State University's ROTC program and is in a way of 'giving back'.
"They [students] get to experience all the things I got to experience. They'll get a great leadership experience, a great knowledge of what it's like to become a leader." Antar explained.
BHSU's Company Commander Dylan Reiners of the Army ROTC program says he wants students to understand they can have a place where they can grow in an ability to 'fail' then 'get built back up'.
BHSU student Brett Bishop representing the Campus Ventures organization says its important for students to get plugged into the community — which is what he believes to be the most important thing about college.
"Campus Ventures has been an excellent experience for me, it's helped me grow in so many way." Brett Bishop.
For additional information about Black Hills State University clubs and organizations, you can may visit bhsu.edu/student-life/clubs-organizations.