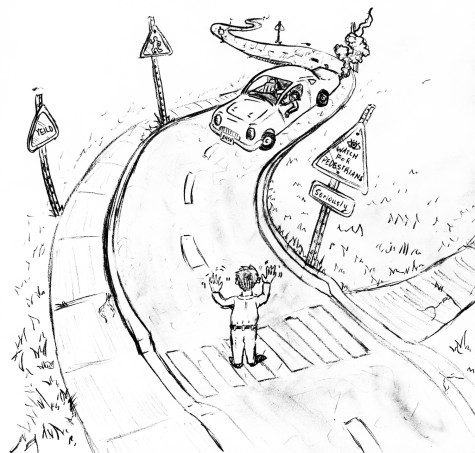 Laurel Antonmarchi, Contributing Writer
April 16, 2014
Filed under Opinions
Local Black Hills State University students may walk to class to cut gas costs or to get some fresh air before their lecture.  What else do these students have in common? They are at risk of getting injured on their way to school. Remember the old childhood saying, "look both ways before... Read more »
Arianne Skjeie, Contributing Writer
April 16, 2014
Filed under Opinions
According to textinganddrivingsafety.com, texting while driving causes 1.6 million accidents per year. Texting while driving is a trend that is rapidly growing—and a national epidemic—which is quickly becoming one of the country's top killers. Drivers think they can handle texting while driving... Read more »
Stephanie Oxford, Contributing Writer
April 16, 2014
Filed under Opinions
To use a standard letter grade or not to use a standard letter grade?  That is the question that educators have debated for a long time. That question is also addressed in many courses at Black Hill State University, but it's hard for the professors to answer. Letter grades are standard at most universities,... Read more »
Erika Uecker, Staff Writer
April 16, 2014
Filed under Opinions
This current generation of young people had access to the Internet during their formative years, which might explain their broadened political perspective.  They saw America attacked and enter into a war that many would call irresponsible. They have seen or been a part of the gay rights movement and... Read more »
Jeff Smith, Proofreader
April 8, 2014
Filed under Opinions
Many people claim that children are the future and there have been many different propositions that have emphasized why people should care so much about raising the next generation right. Children aren't necessarily bad and most don't have ill intentions growing up-most just have bad behaviors.... Read more »

Jenna Carda, Assistant Editor
April 5, 2014
Filed under Info Graphics, Opinions, Showcase
Do Make the resume unique Use something other than a Word template when creating a resume. Be traditional and simple, but make the piece stand out. The average recruiter spends 6.25... Read more »
Ashley Grable, Visual Editor
April 3, 2014
Filed under Audio, Opinions
Ashley Grable asks fellow students which season is their favorite.
Ashley True, Copy Editor
March 1, 2014
Filed under Art & Entertainment, Opinions
As temperatures of winter started to drop, the animated musical fantasy film Frozen premiered on Nov. 19, 2013 winning the hearts of all ages with its delightful music and charming characters. The film was produced by Walt Disney Animation Studios and released by Walt Disney Pictures featuring... Read more »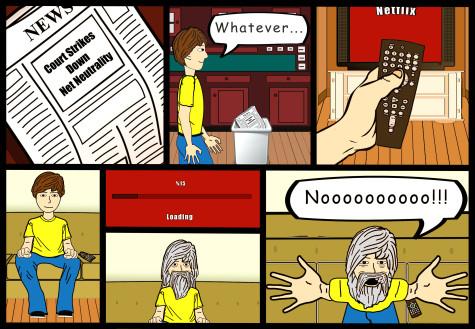 Erika Uecker, Contributing Writer
February 18, 2014
Filed under Info Graphics, Opinions, Showcase
Net neutrality is the principal, and FCC regulation, that stops Internet service providers from blocking or slowing down certain information on the Internet. Net neutrality means all information is treated the same. Recently the U.S. District Court of Appeals for the District of Columbia struck down... Read more »
Shelby Best, Contributing Writer
February 17, 2014
Filed under Opinions, Video
Faculty here at BHSU talks about love and Valentines' Day.